In 2019 we decided to collaborate with Tower Budapest. From that moment on, they carry out our financial and salary administration. They also give us advice on where we can arrange things better (cheaper). It is very pleasant to work with them. Everything is done in a professional, pleasant, and fast manner. We are pleased that we have taken this step and are very confident in Tower's expertise.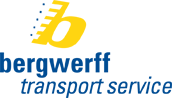 Bergwerff Transport

Tower Interconsult provides us with bookkeeping and payroll services. I am extremely satisfied with their precise and accurate work, always with exact deadlines. I would definately recommend them to anyone.

Rosinante Country Inn

Our international company has been with you since 2010, we are fully satisfied with your exact and accurate work. Thank you personally for your devoted work and the continuous support.

Celltrion Inc.